Experience Missouri State for yourself
Schedule a Campus Visit
Our daily campus visit includes a 30-minute admission presentation followed by a 90-minute tour of campus. Please register for a weekday visit if you plan to request an appointment with an academic department. Explore our Visit Campus page for other visit options.
Select a date and time
Click an available date in the calendar below to view a list of event times.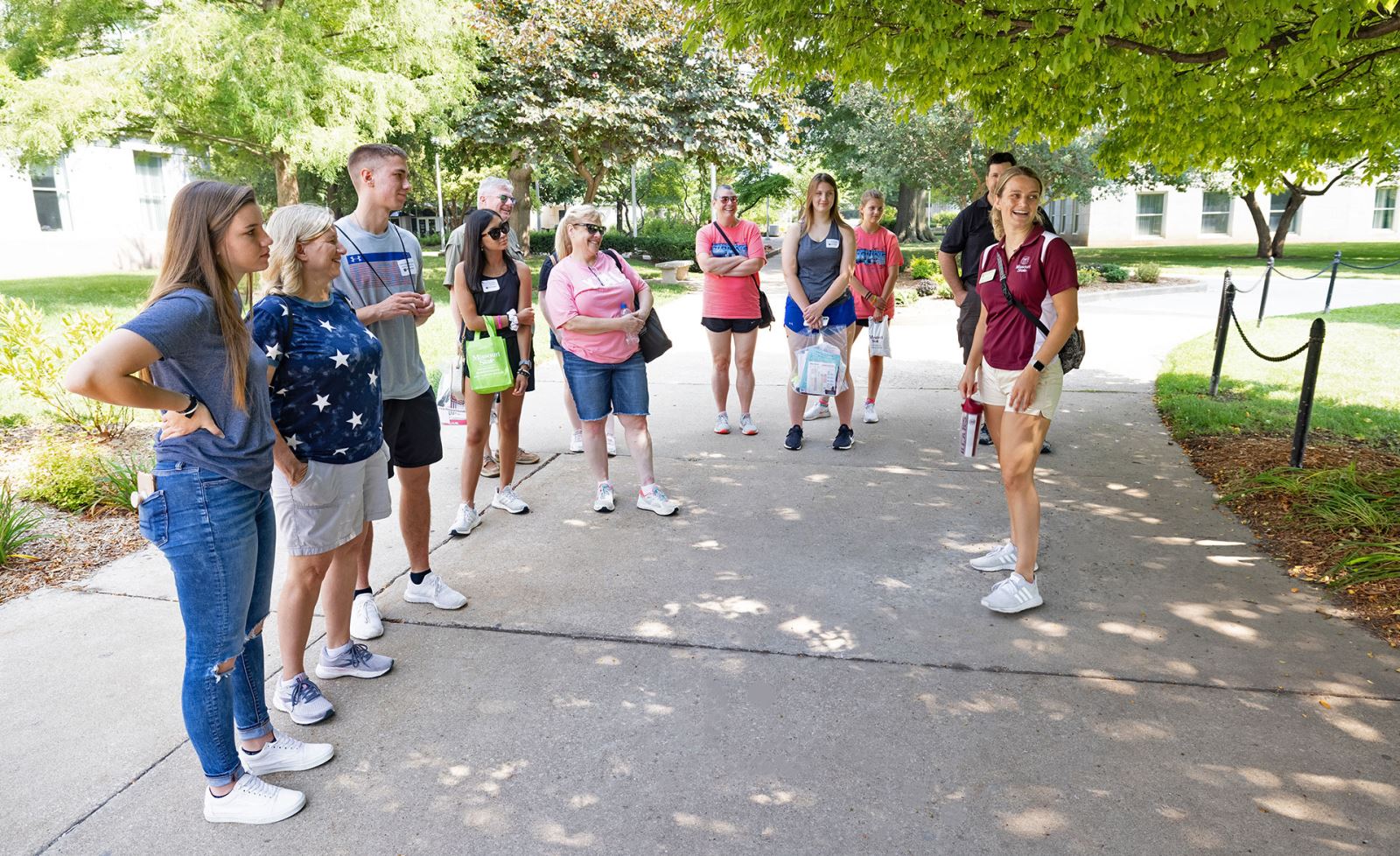 Upcoming: Summer Visit Days
Join us for a Summer Visit Day open house event on Friday, June 23 or Friday, July 21. Discover financial aid options, see the places where you will live and learn, visit with campus representatives and engage in hands-on academic experiences.